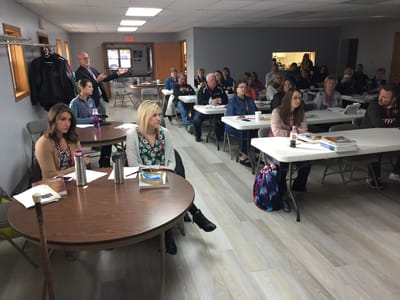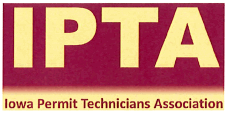 The goal of the Iowa Permit Technicians Association is to provide, promote, and support education, networking, professionalism, certification, and recognition of its membership.
This association is organized...
· To support and to participate in educational seminars and training programs relating to permitting procedures and practices and to the administration and to the enforcement of applicable regulations.
· To support Building Permit Technician Certification programs and efforts to standardize the qualifications and the professionalism of careers related to administration of building, land use, and development regulations.
· To promote the value and the recognition of permit technicians and to secure a proper place in the administrative organization.
· To apply the distinctive knowledge and skills of permit technicians for the benefit of the community and for the public welfare.
· To do all such things as are incidental to or desirable for the attainment of the above objectives.
· To conduct all business and activities in accordance with time-honored standard and accepted democratic principles including equity, openness, participation, and transparency.
Know Your Board.....
President - Holly Jackson hjackson@millscoia.us
Vice President - Jenn Naylor jnaylor@altoona-iowa.com
Treasurer - Ryan Sampica ryan.sampica@linncountyiowa.gov
Secretary - Karen Rowan karenrowan@cityofclintoniowa.us